Treadworld: Everything You Want to Know About Our Tires, and About Us
Let Us Take the Frustration Out of Buying Tires
You'd think buying trailer tires, forklift tires, agriculture tires, ATV tires, UTV tires, lawn mower tires and other specialty tires would be a simple matter, wouldn't you? The truth is that identifying the best tires for your needs can be challenging. That's because choosing peak-performing tires for your vehicle, trailers and equipment isn't as easy as picking a tire type and a size. You may also have to consider other attributes like ply, section width, aspect ratio, outside diameter and load capacity. At Treadworld, we are tire experts, so you don't have to be. We uncomplicate things. Our customers have counted on us to provide them with the high-performance tires that make their jobs and outdoor adventures better, for decades.
You Can Trust Our Tires
We've been in the tire business for a long time, since 1976. We visit the factories of our RubberMaster brand, and we're involved in every part of the manufacturing process. We have strict quality control monitoring. We X-ray the natural rubber materials to be sure they're free of defects, and we only sell tires that have passed rigorous performance tests for uniformity and balance, all aimed at insuring strength, durability, and resistance to cracking and cuts. The same quality control goes into making our rims, wheels and tubes. The bottom line is that we won't offer you anything we wouldn't be proud to use ourselves.
Finding the Tires You Want Is Easy at Treadworld
We value your time, so we make selecting the best tires for your work or recreational applications quick and easy. We empower you with detailed information and useful videos. Our tire selector tool makes finding the optimal tire for your application as simple as one-two-three. Plus, our friendly, knowledgeable tire pros are always ready with chat, phone or video call help when you need it. We have a large selection and we ship fast. 99% of all orders are on their way to your doorstep within one business day. Getting your tires from Treadworld is quick, effortless and hassle-free.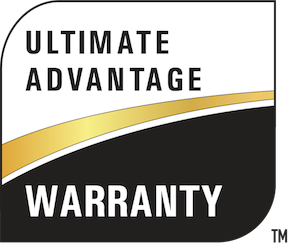 Count on Us to Be There for You, Before, During and After
At Treadworld, we are all about customer service. We're there for you before you order, during the ordering process, and even more importantly, after your order arrives at your door. We will do whatever we can to help you gather all the information you need, and get answers to all your questions. Additionally, we offer a zero-risk return policy on any unused items, and our Ultimate Advantage Lifetime Warranty is the strongest guarantee in the business. Whether you're looking for trailer tires, ATV tires, lawn mower tires, tires for your golf cart, wheelbarrow tires or any other tires for your work or recreation, you can depend on Treadworld to provide you with a wide selection, unbeatable value and never-let-you-down quality.
What makes our products the best
The Finest Materials. That's Where It All Starts. RubberMaster Tires and Master Tires are made from the finest top-grade natural rubber so they're high-performing, safe, fuel-efficient and eco-friendly. RubberMaster Tubes are made from premium-quality, heavy-duty rubber to be highly-durable and ideal for all types of on/off-road applications. SteelMaster Wheels are built tough from high-quality steel, using the latest production techniques. They feature a good-looking, electrostatically-applied powder coat finish to resist fading and corrosion. We continually look for ways to improve the designs of our tires, with an eye toward dependability, stability, reduced heat buildup and low-rolling resistance.